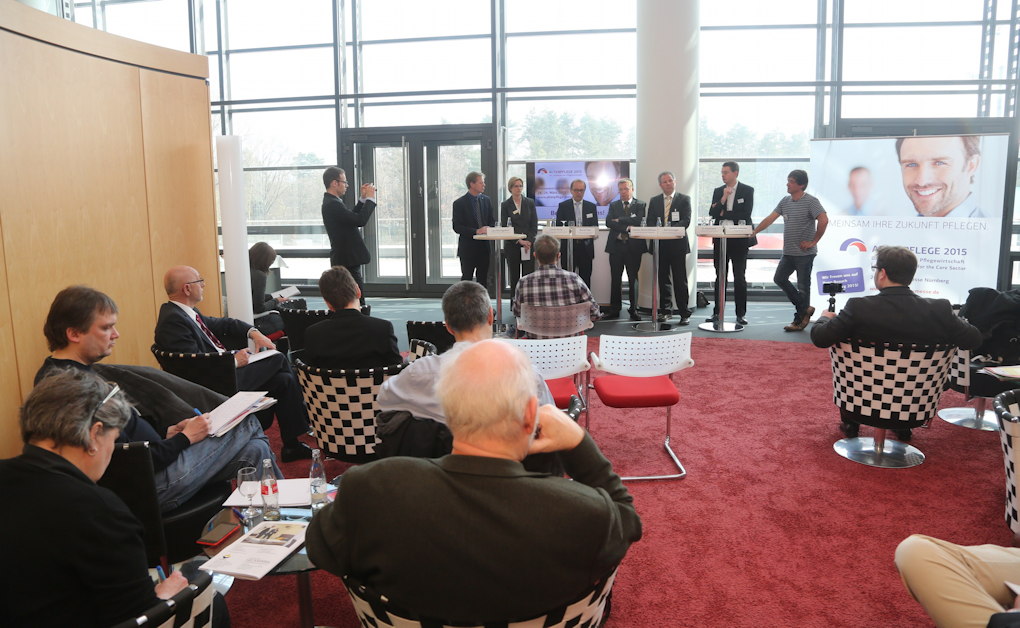 Just like you, we want ALTENPFLEGE to be a success and for you to reach exactly your visitor target groups there. To this end, we engage in press and PR work – in trade magazines as well as in the daily press, on radio and TV and in online media.
In order to guarantee successful press and PR work, we need your assistance. Please let us know if there are any genuine innovations among your products. Convince us of the importance of your products or services and inform us about your innovations. You are also welcome to inform us about any special events at your stand, e.g. visits from prominent guests.
The more we know about the exhibits and campaigns of our exhibitors, the better we can motivate the press to report even more about ALTENPFLEGE.
Send us your description in a character count of up to 700 (including spaces) and attach – if possible – a photo and a link to your company's homepage.